Silvershield Ionic+ Antimicrobial Handkerchief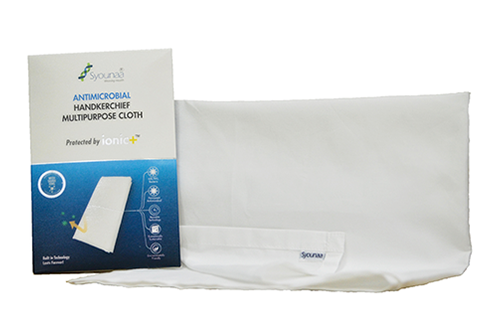 Not Limited to Few Washes
Silvershield Ionic+ Antimicrobial Handkerchief
Anti-Microbial Handkerchief / Multipurpose Cloth That Protects Against 99% Bacteria & Microbes
Syounaa Antibacterial Handkerchief is made using most premium fabric — a blend of super soft cotton and antimicrobial silver — to provide you with the protection you need to perform everyday activities in a world of uncertainty.
The Superior Alternative To Normal Handkerchiefs.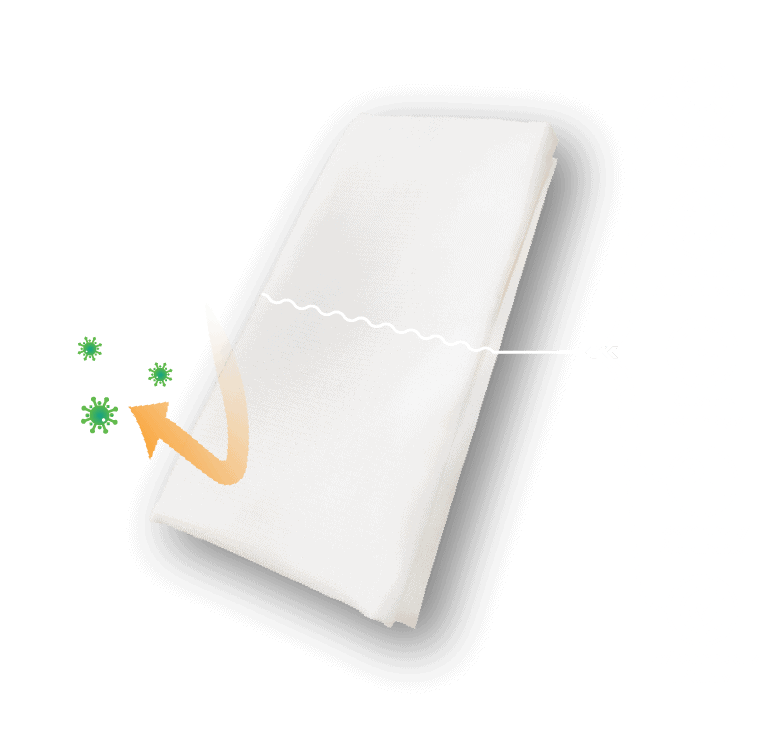 Silver has been used for years in the medical field due to its antibacterial efficacy. It works by interrupting the bacteria cell's ability to form the chemical bonds necessary for its survival.
Ionic+ fibers used in the product have inherent unlimited reservoir of Silver ions to last the lifetime of the product. These positively charged silver ions use the power of nature to disrupt and eliminate microbes.
Syounaa Handkerchief, Protected by Ionic+, Provides Durable, Antimicrobial Protection That Doesn't Wear Off, Wash Away, or Weaken Over Time.
Products Made Using Ionic+ Show Reduction in Covid19 Virus Viability As Per The Below Test Results.

Test results may slightly differ depending on the Ionic+ blend percentage.*
A Revolutionary New Antimicrobial Cloth Powered With Silver Ion+
Uses of Syounaa™ Antimicrobial Cloth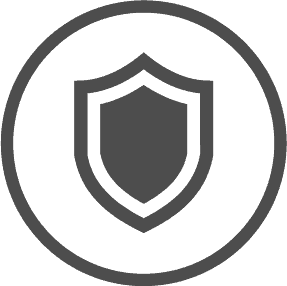 Barrier To Risky Surfaces
About Syounaa®
We are a dedicated Indian brand of innovative thinkers who want to make functional products readily available to everyone. Our aim is to provide you with a solution to common issues, so that you can live an active and healthy lifestyle without worrying about them.
Contact Us
Address: C-3, Shiv Krishnadham Soc., Lal Bahadur Shastri Marg, Mulund West, Mumbai, Maharashtra 400080
Contact Number: 022 2164 2212
Email: info@nishikaagarments.in