Temperature Regulation With Syounaa Socks
Syounaa Sports and Diabetic Socks have a unique feature where it conserves and recycles body heat and supplies it back to our feet. It is made with a unique technology that makes it all possible.
How Does Syounaa Sports Sock Regulate Temperature?
Syounaa socks consist of various safe and naturally occurring, blend of minerals infused inside its fibres. Of the various different minerals Titanium Dioxide, Silicon Dioxide and Aluminum Oxide are the three main minerals present in the socks.
The three minerals mentioned above are used as primary minerals because of the properties discussed below:
1 – Titanium Dioxide acts as a photocatalyst; which means that it has light absorbing properties. In simpler terms – it regulates the chemical conversion of body heat to infrared energy
2 – Silicone Dioxide helps in the process of absorbing body heat and reflecting it back once it is converted to infrared energy
3 – Aluminum Oxide has a similar function to Silicone Dioxide. While Silicone Dioxide absorbs and reflects energy, Aluminum Oxide magnifies the reflective properties of Syounaa Socks; thus making it more effective
Though the socks are made of different minerals, you will never feel its presence because they ground to a fine powder of approximately 1 micron per particle (100 times smaller than the human hair). The unique minerals are embedded into the core of the fibre.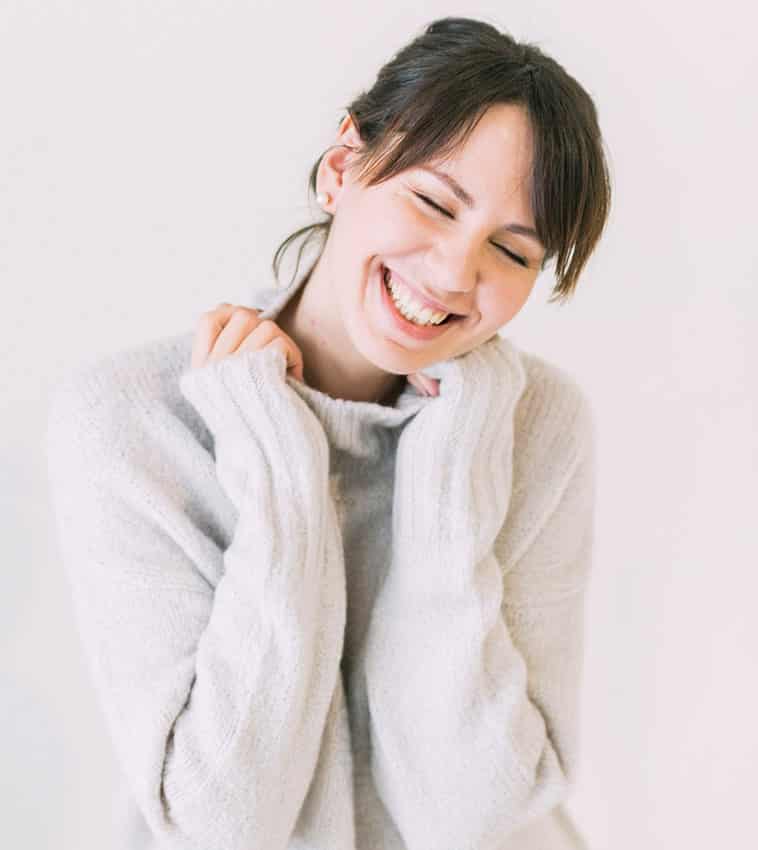 This Celliant Technology used in the socks can absorb our body heat and convert to electromagnetic light energy and re-emit. The energy, which is sent back to our body, triggers vasodilation in the capillary bed of our feet, which in turn makes more oxygen available to our cells. As a result, we maintain our body temperature effectively. This biological process increases tissue oxygenation by 7%.
Does Syounaa Sports Socks Have Any Side Effects?
Our technology was tested and developed under the supervision of the scientific advisory board that comprised biologists, physicists and chemists. The Celliant fibre, used to make Syounaa Socks, has been tested through nine different clinical trials determined by the FDA (Food and Drug Administration), US. The FDA has been recorded to state that, 'products using Celliant Technology should be considered medical devices and general wellness products.'
The technology, used to make Syounaa Socks, is 'non-invasive' in nature, which means that does not cause permanent changes to the body.
Manufacturers of the technology have also gone out of the way to ensure that information is available to everyone. They have published a summary of the nine clinical trials on their website.
Syounaa wanted to make sure that we use the safest and well-recognized technologies to manufacture our socks. Hence, you can use SyounaaTM Socks without any worry.
The Benefits of Temperature Regulation Around Your Feet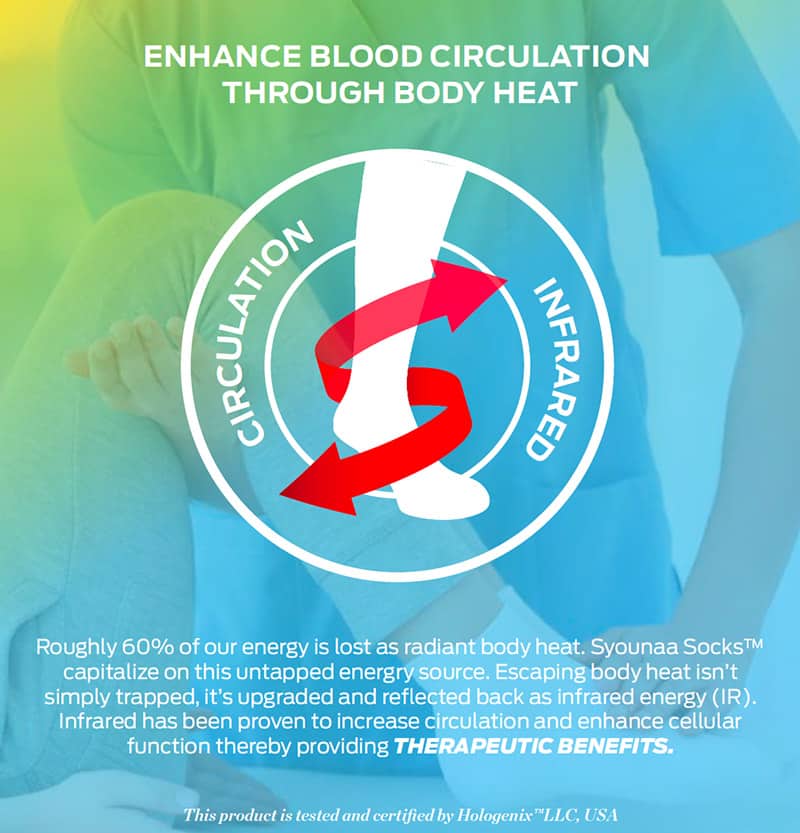 Since your feet take on more pressure than the rest of your body, its temperature may vary slightly. You may have felt cold feet while the rest of you is warm and you may have found your feet to be exceptionally hot while your body temperature is normal. This can cause health issues, but more so it can be extremely uncomfortable.
During the winter, most of our body heat escapes from our feet, and this reduces our overall body temperature. Syounaa Socks helps you trap that body heat and maintain stable body temperature. The opposite happens in the summers; your feet is warmer than the rest of your body, and this raises our overall body temperature. In this case, Syounaa Socks regulate your temperature and keeps your feet fresh and well oxygenated.
Though our socks are ideal for athletes and diabetic patients, they are suitable for people living a hectic lifestyle. For those who do not have the time to take care of their feet and travel long hours, Syounaa looks after your feet so that you can take care of everything else.